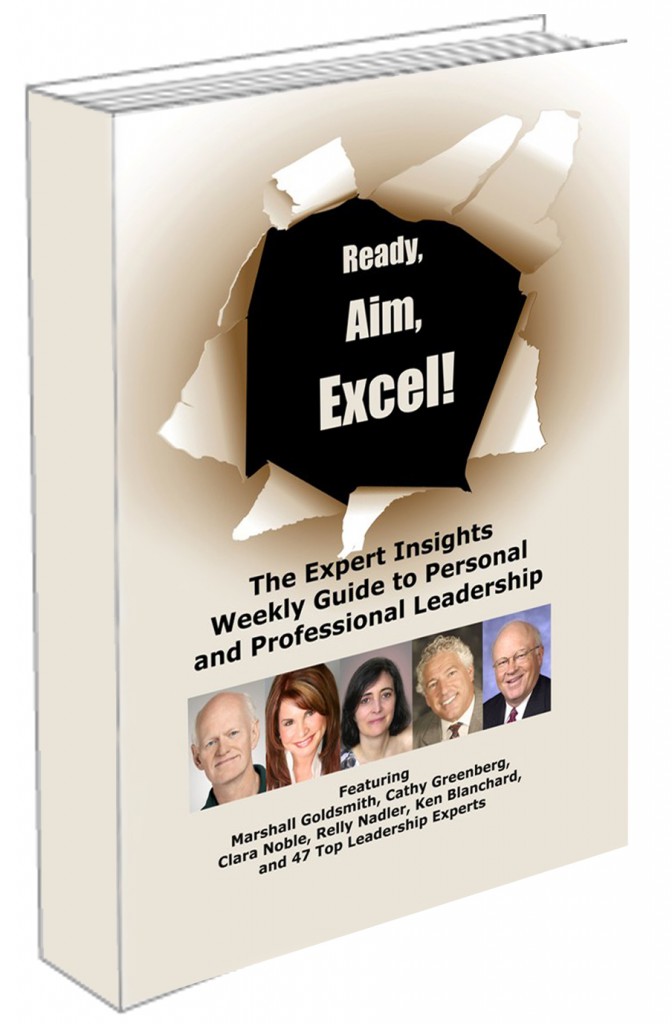 Ready, Aim, Excel
The Expert Insights Weekly Guide to Personal and Professional Leadership.
If people look to your direction, you are a leader.      We encourage you to explore leadership in new ways. Let go of your fears, try something new, and step into a promissing future.
Let 52 top leadership experts and their secret formulas for success guide you along the way.
Featuring Marshall Goldsmith, Cathy Greenberg, Clara Noble, Relly Nadler, Ken Blanchard and others.